Who we are
SEPRA has been active for more than 25 years in the sale of components for water treatment and fluid management equipment. The Company is specialized in proposing innovative technologies and close relationship with suppliers allows realization of personalized solutions and engagement of the most difficult cases in cooperation with customers. The facility in Cesano Maderno includes a wide warehouse for most common products and a pilot machines fleet for field tests.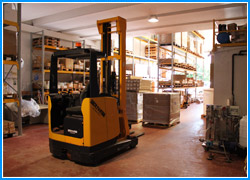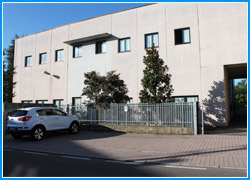 Where we are

SEPRA S.r.l.
Via Como 69/A 20811 Cesano Maderno (MB) Italia
Tel. +39 0362-575154
Fax +39 0362-575091
Cod. fis. 10077160157
P. IVA 02861960967
Capitale sociale 100.000 Euro i.v.
http://www.sepra.it
info@sepra.it
SEPRA mission
Sepra's mission is to make available to OEMs (equipment manufacturers) advanced technologies and development of new applications for fluid separation and for improving traditional waste water treatment systems, in collaboration with most experienced international components manufacturers, represented on the Italian market.
Main products
Sepra's main activity is to sell polymeric (GE, HYFLUX and BERGHOF brand) and ceramic (TAMI Industries brand) membranes for cross flow filtration, covering all areas of separation processes:
Reverse osmosis
Nanofiltration
Ultrafiltration
Microfiltration
Membrane bioreactor (MBR)
Membranes for cross flow filtration, discovered in 1959 and used at the beginning for sea water desalination, have nowadays reached such a sophistication level that are used in many applications: process and waste water treatment, pharmaceutical and biotechnological purification, chemicals recovery, food and beverage, etc.
Other products
Filters and relative housings
UV systems
Oil removal equipment
Components for aeration, oxygenation, ozonation systems
Ozone generators and accessories
Electrodeionization (EDI) Stacks
Chemical and enzyme products for membrane cleaning and sanitization
This wide product range allows Sepra to deal with many separation problems in many industries.
Services offered
Problem solving, thanks to a long-standing experience and relationship with leading component manufacturers
Expert advice service with feasibility study and technical and commercial quotation on components
Pilot and Laboratory test
Supply of membranes, housings, filters and accessories
Post-sales assistance
Support in operation